TELLING YOUR STORIES THROUGH DRIED FLOWERS SINCE 2016
Gentle Decay is a company that shows where there is darkness, there can also be light.
Death doesn't have to mean the end of something, it can also signal the beginning.
Gentle Decay was founded on the principle that beauty can be found in death.
Most people buy flowers which serve their purpose for a short period of time, until they are discarded and forgotten.
By intervening in this natural process, we can instill new life into (what would otherwise be) a dead product. Gentle Decay cherishes all things natural & doesn't use any additives to aid in the preservation process. Gentle Decay believes in letting all things be exactly as they are & finding beauty in whatever that may be.
MEET OUR FOUNDER CAIT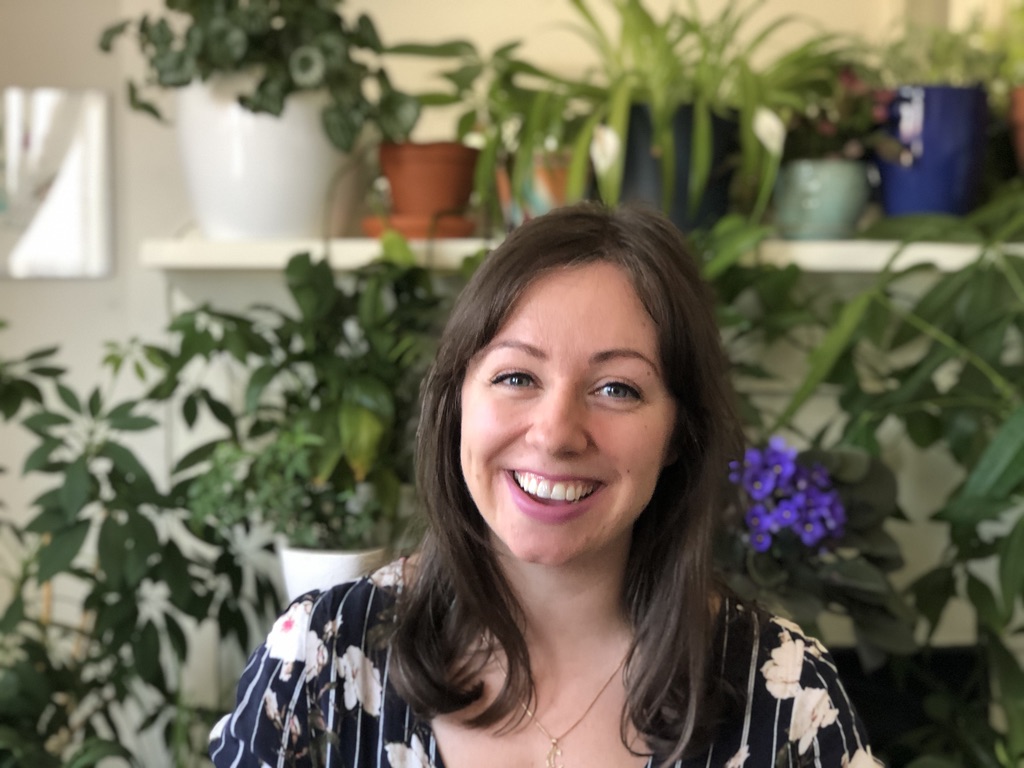 My passion for flora began at a very early age. I have fond memories from my childhood of frolicking and helping in the gardens of family members' homes.
I received my first flower when I was 13 years old from my graduation date- it was a blue rose. My mother suggested that I hang it upside down in my room to save it. This became the first of many flowers that I would preserve.
Fast forward a decade to when I was living with two of my best friends and began to understand the importance of preservation from a reuse perspective. Between the three of us, there was never a shortage of fresh flowers in the home.
This decade also provided me the opportunity to attend weddings and special events. I would see fresh flowers being wasted after one-time use at these events. This helped me realize the opportunity to make a difference in an industry where there is an abundance of waste.
I was becoming increasingly unfulfilled at my day job in project management at a large financial institution and yearned for a change. I enjoyed flexing the analytical, logical, and rational side of my brain, but I longed for a creative outlet. One of my roommates at the time was a visual artist and encouraged creative expression in the home. It was this gentle push that resulted in me creating my first piece of dried flower art- which still hangs in my home! 
I later joined a mastermind group to practice self-accountability, self-development and goal setting. This forum helped shift my hobby and creative outlet into the business that it is today.
It helped me articulate what "Gentle Decay" would look like and what type of person I wanted to be. It has given me the opportunity to participate in deep, thought-provoking conversations where I learn about emotional intelligence and achieving clarity by looking at personal issues through a different lens. 
JUST LIKE A PERENNIAL FLOWER I HAVE LEARNED MANY LESSONS ALONG MY JOURNEY; I HAVE SPROUTED, I HAVE GROWN, I HAVE FLOURISHED, I HAVE FACED ADVERSITY, I HAVE WILTED AND I HAVE DIED (ITS A METAPHOR, COME ON!).
MOST IMPORTANTLY I HAVE LEARNED HOW TO MOVE THROUGH THESE CYCLES, ACCEPT THEM AND KNOW THAT CHANGE IS THE ONLY CONSTANT. MY WILLINGNESS TO ADAPT TO THAT CHANGE WILL INEVITABLY BE THE MIRACLE-GROW I NEED TO FLOURISH AGAIN.