CRAFTING YOUR MAGIC with Kathryne radburn
"It's worth it to take the first step, you grow so much."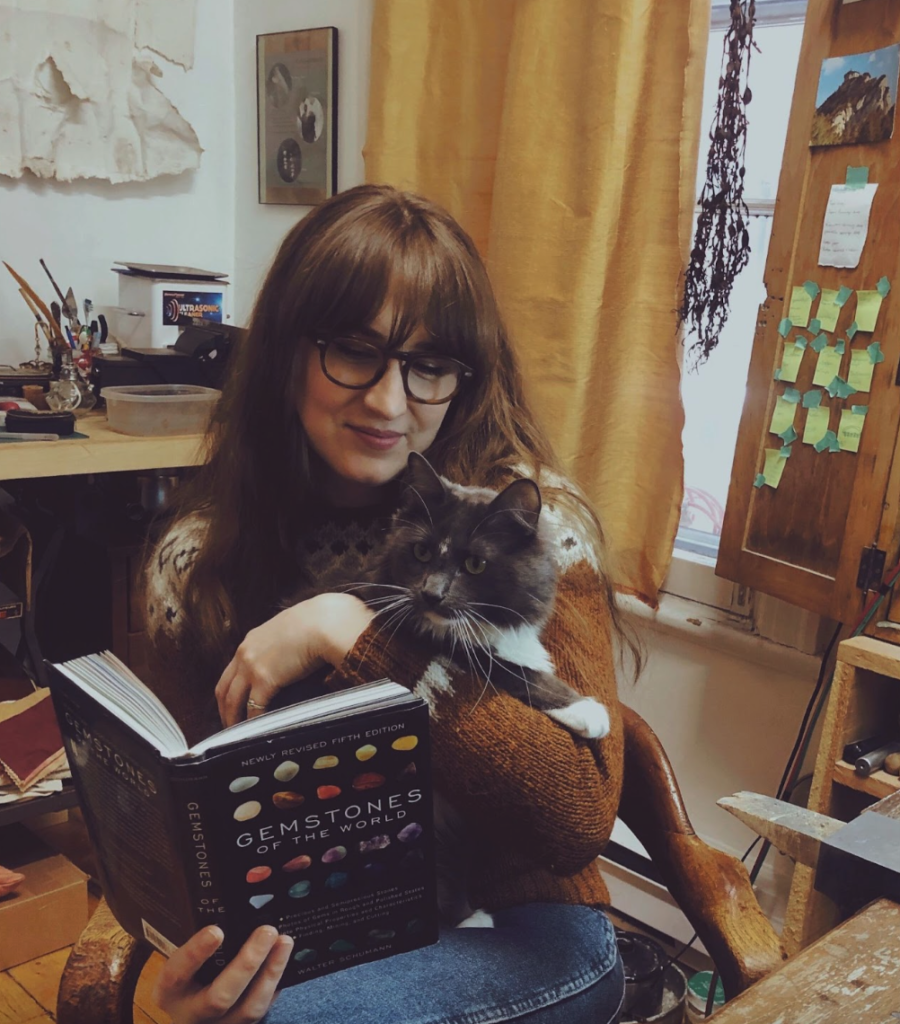 Meet Kathryne
Kathryne Radburn is an artist jeweller exploring texture-rich jewellery inspired by expansive and liminal landscapes. Working under the name RYHN, Kathryne's collections of unique sculptural pieces explore the experience of the landscape, nostalgia filled, both real and imagined, using cast textures as an analog for this raw, romanticized emotion.
Embracing the natural properties of metals and gems, each piece of jewellery is given texture and patina, so as to bestow the elegance of wear and age of a treasured heirloom that will only become more beautiful with the passage of time. Kathryne currently resides and works from her studio in Montreal, Qc and travels often to the East Coast.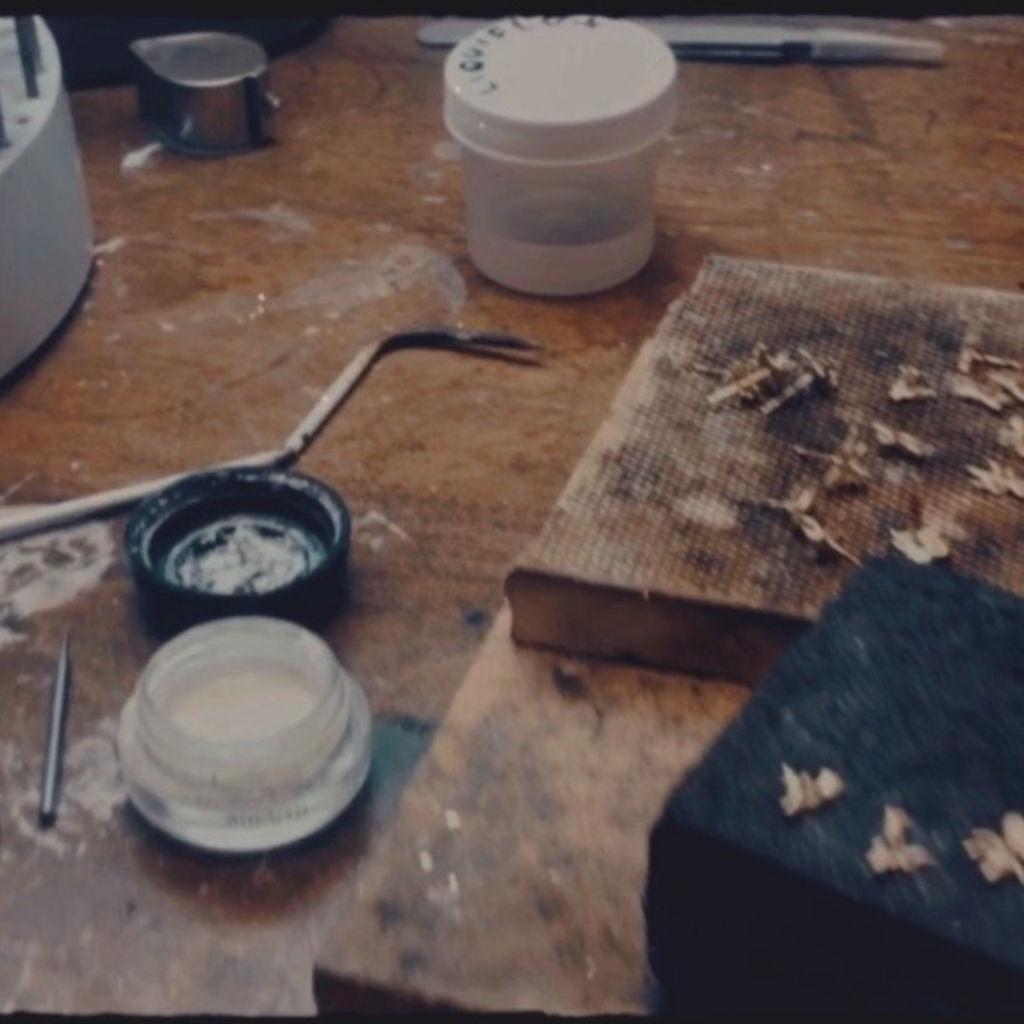 influences
Walks in nature, travels, daydreams, memories; my experience of the landscape is an endless spring of inspiration I seek to capture.
The repetition of wandering liminal spaces, a daily route down a familiar path weaves a spell as details change or remain unchanged by the passage of time and seasons.
Characters that live in these liminal spaces are influences in my work as well; the coyote, the spider, the moth. They hold a quiet symbolism and fascination that transcends time and space.
I also take inspiration from the natural world as I encounter it in literature, fan fiction, AU, perfumes, tapestries, and, last but not least, gemstones. The history of gems, their spectrum of colour, their enchanting luster – their empyrean beauty is spellbinding.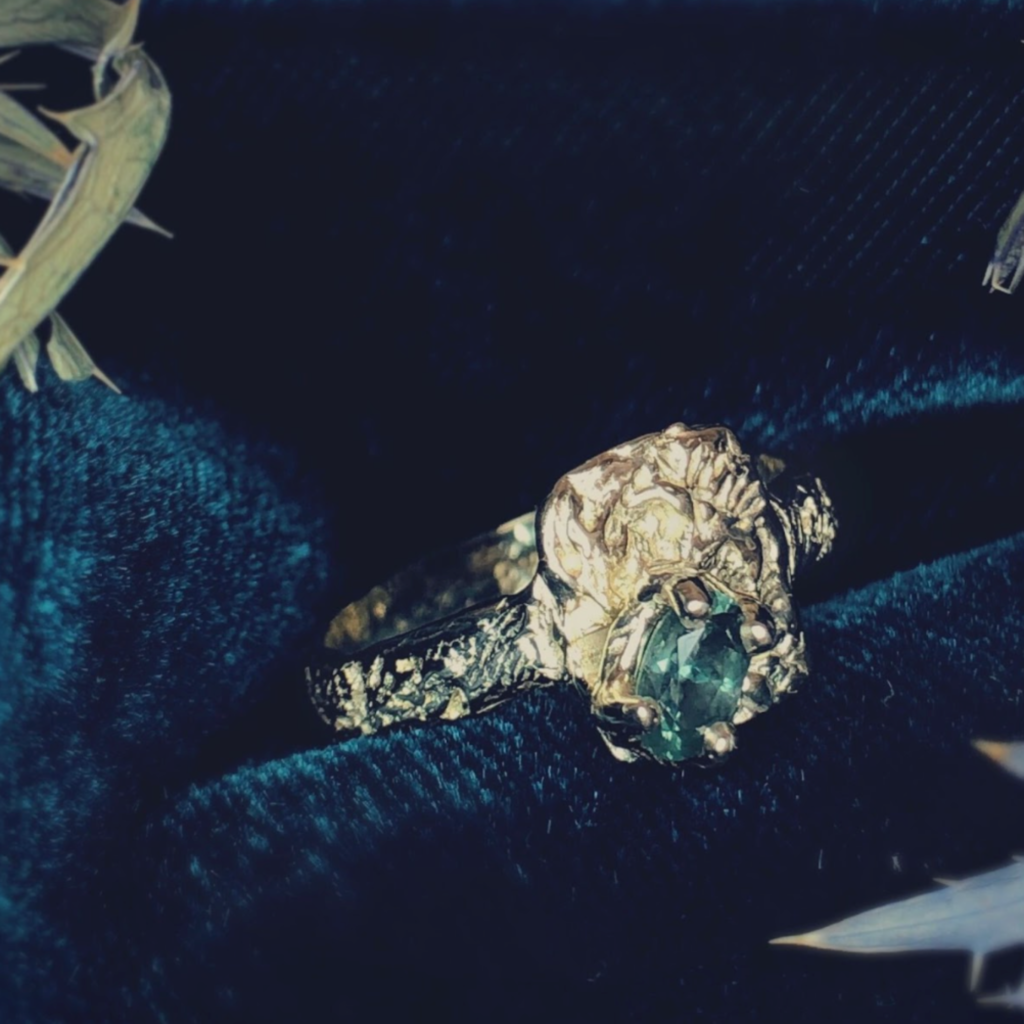 advice that has stuck
Some thoughts for contemplation which I've found of great value:
Believe in people's actions when they show you.
Set clear boundaries and protect them. When you stand up for yourself the people you'll lose weren't there for a real relationship anyway and the peace of mind is frankly, unparalleled.
We need people in our lives who think we are a big deal. No competition, no backhanded comments, no jealousy, no hate. Uplift others, and surround yourself with people who encourage you in all your creativity and weirdness.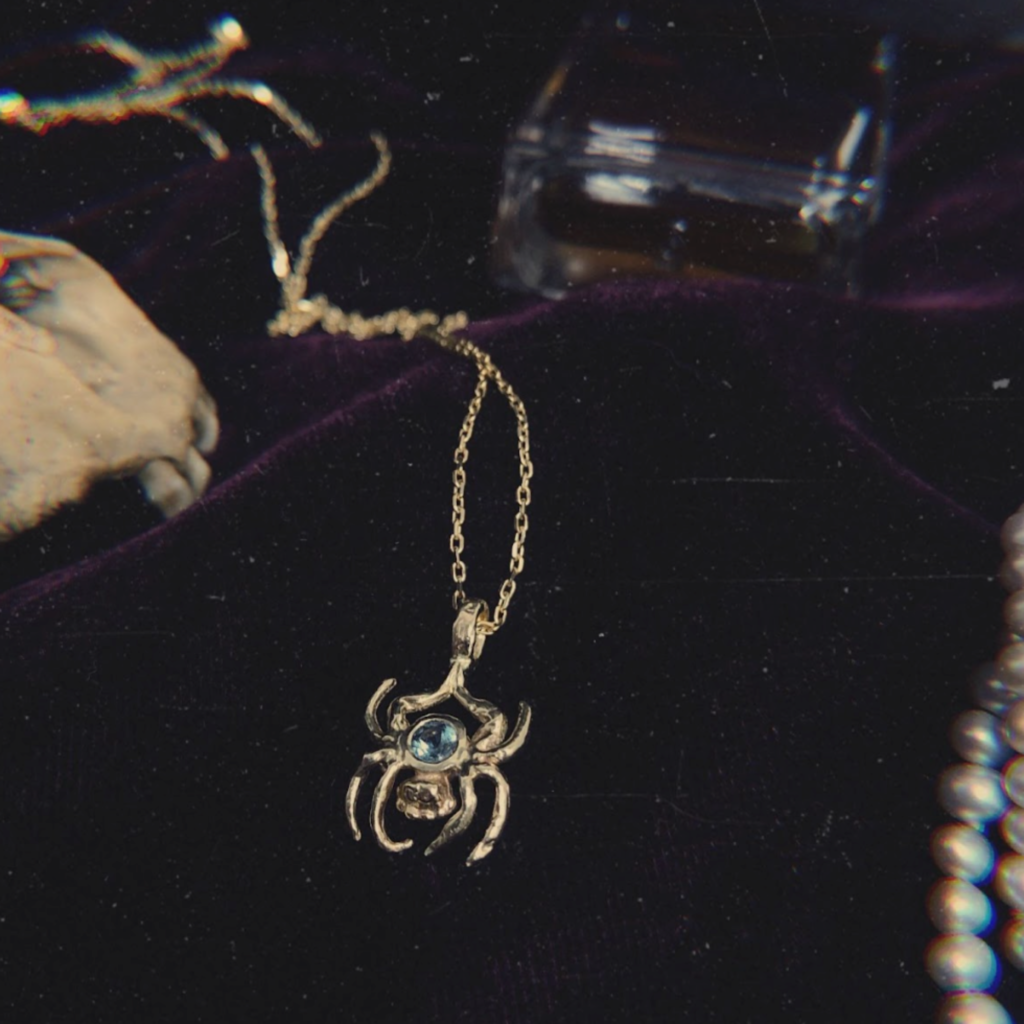 Creative Journey
Metalwork
To learn the tools required for the trade quickly and safely I enrolled in vocational studies; in jewellery and metalsmithing. Using large blowtorches, saws and lost-wax centrifugal casting equipment is exhilarating. The sound fire makes is powerful and the bright light is mesmerizing. As the energy and heat from the blowtorch transforms cool silver metal, in the case of our program we worked with sterling silver, into a cherry red and orange liquid form, the moment feels very alchemical and infused with magic.
Papermaking
I was moonlighting as a paper maker a few days a week at the beginning of 2020 before everything shut down. The St-Armand Papeterie is located next to the Lachine Canal where the handmade papers are made one sheet at a time using traditional, manual and labour intensive methods. I also learned about paper casting at the papeterie, and was instantly curious about the similarities between metal and paper casting, which I got to explore later on in Le Labo, a creative jewellery exploration course given at l'école de joaillerie by Contemporary gallerist Noël Guyomarc'h.
Parallel realities
During my still relatively short artistic process, I've explored different iterations of jewellery making and assumed a variety of ways to present myself and my work in a genuine effort to find my community. Keeping in mind that it's about the journey, not the destination. During the pandemic while staying at a bayside cottage I would comb the beach for seashells, see weeds, rocks and make paper castings of my beach finds. Following this exercise, I made a series of contemporary jewellery pieces merging the paper and metal casting process called Shadow Shapes.
Cast in bronze and paper, I made jewellery documenting the disintegration of nature, my decaying relationship with the east coast landscape, as well as man's broken relationship with the earth in our current climate crisis.
My contemporary jewellery pieces were going to be on exhibit in an artist space on the East Coast, but the reality of the pandemic made that it was put off indefinitely.
Present day
On top of running my own business as a jeweller, I also started working in gem wholesaling at Pierres de Charme in Montreal. Owned by an amazing mother-daughter duo, we are an all-women team, that I love so much, and we sell gemstones to jewellers all over the world. Assisting other jewellers in finding the right gems for their collections or bespoke projects is a kind of problem solving I relish. It's a fast paced business with fine gemstones leaving our office as fast as they come in. I have become very passionate about gemstones. The colours and luster are endlessly captivating, their beauty enhances moments of my everyday life. Gemstones and jewellery are objects I cannot live without 😉
I was very fortunate to be awarded a scholarship from the Gemological Institute of America recently and have been taking courses to become a graduate gemologist. Ardently devoted to the pursuit of knowledge and research, I love learning new things. I have a naturally inquisitive mind and through learning and curiosity attempt falling in love with the world as often as I can.
CRAFTING YOUR MAGIC with Kathryne Radburn
"The people closest to you won't always understand your art form and sometimes you will have to walk the path alone."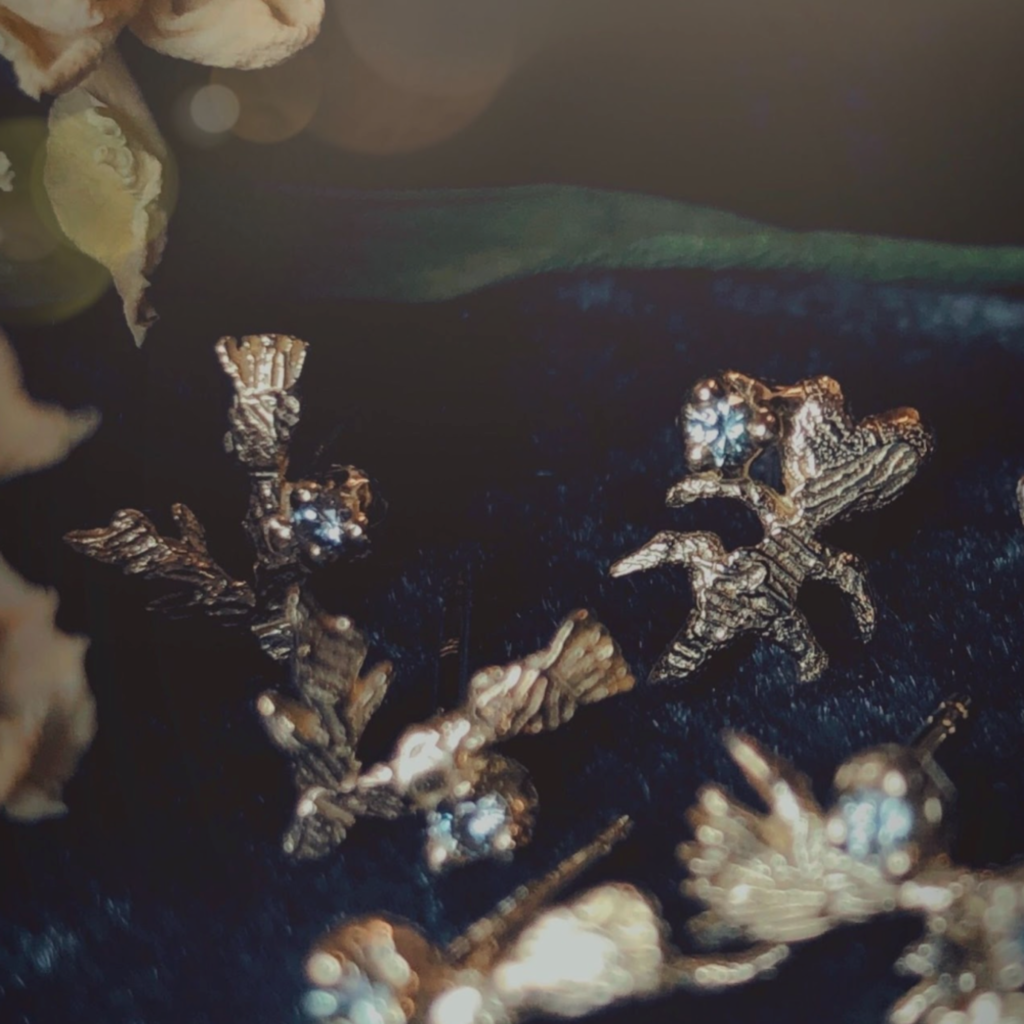 Why Jewellery?
It's a lifelong affection for beauty, magic and storytelling. I've always had a fascination with jewellery from a young age. I would accompany my parents to antique and vintage jewellery shows and markets on weekends growing up. I have a little brooch I made with my grandmother from a shiny pebble when I was six. Each piece is precious. Memories become entangled with these objects of adornment, infused with magic. It's nature's allure personified. It marks a moment, a memory, and is one of many small ways I romanticize my everyday life.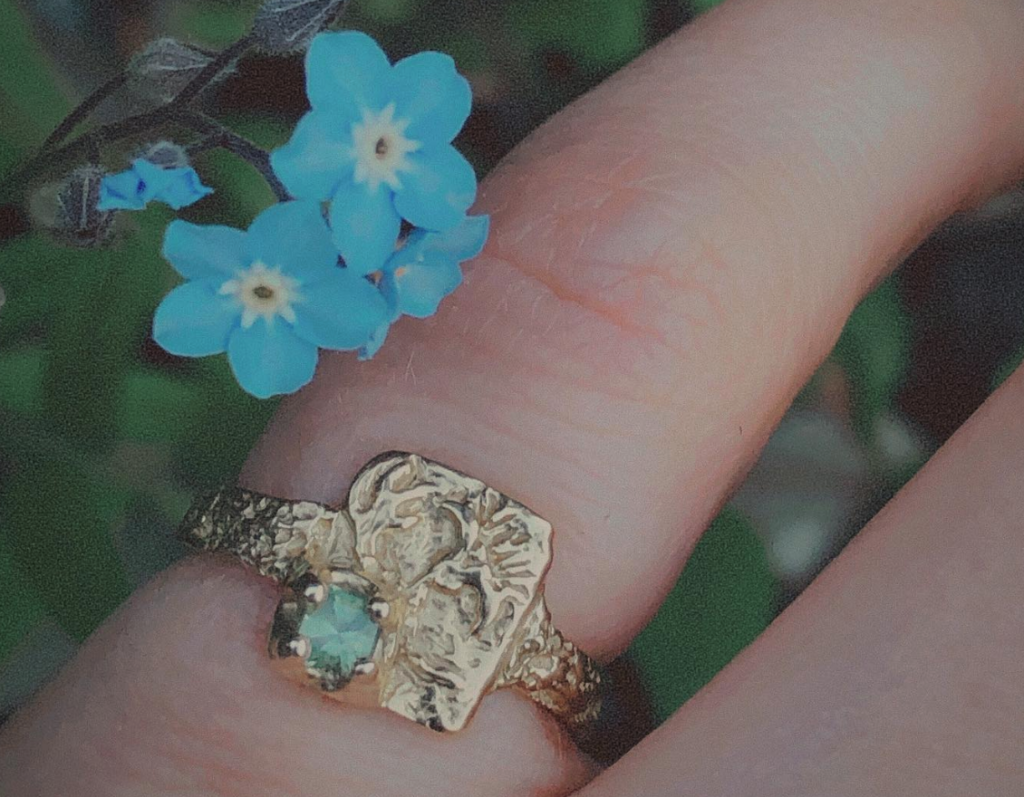 current projects
For RYHN, I've been making one-of-a-kind pieces with gemstones and gold. A collection I call Per Se, named as such for the timeless, texture-rich quality of the pieces, made for everyday wear, and which accentuate the colour and beauty of the gemstones they feature. They are my signature pieces. This ongoing collection of earrings, rings, pendants are pieces that can easily be worn alone or layered with other jewellery to evolve one's personal style.
I recently launched 14k gold botanical earrings inspired by thistles, sea holly and nettle. The beginnings of a dark garden. Texture-rich, always, and some pieces feature a Montana sapphire for added sparkle. The commencement of a limited edition jewellery collection; I look forward to adding more pieces to this series.
Statement rings, engagement or love rings in gorgeous ring styles featuring coloured stones and diamonds are also in the works. So many gorgeous sapphires, spinels and tourmalines I see every week that I would love to weave into timeless treasures. It feels like a natural progression alongside my bespoke jewellery offering.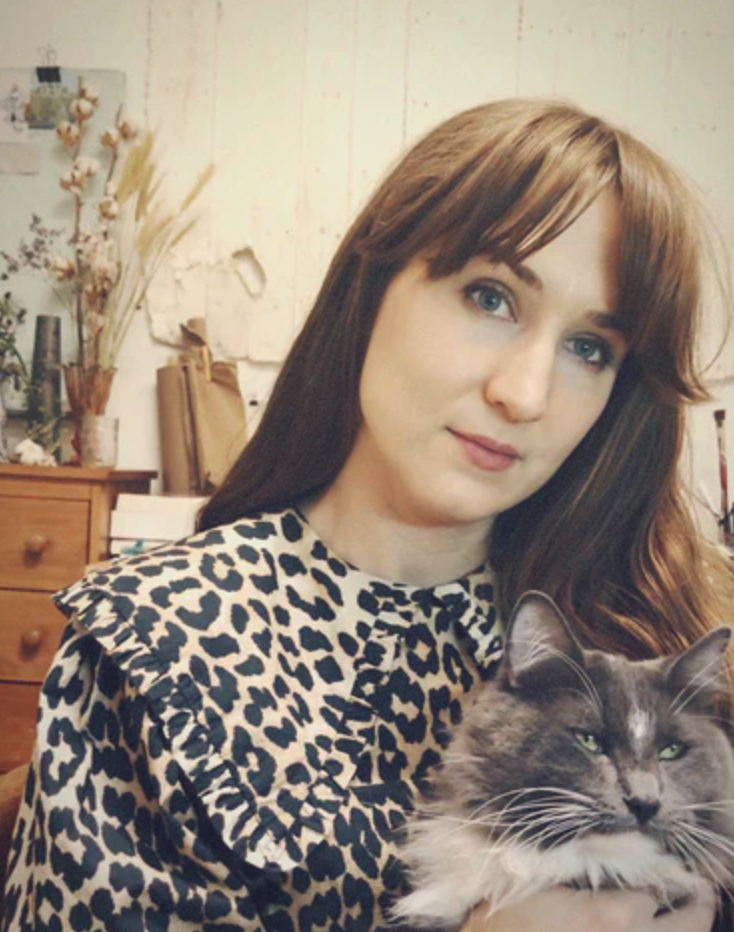 BEst practices/thoughts
While in pursuit of connectedness, be genuine.
One of my favorite quotes, by Morticia Addams no less:
What is normal for the spider is chaos for the fly.
This resonates on so many levels; nostalgia, my dark persuasions, a sincere admiration of spiders. Ultimately it's a useful adage to remember.