CRAFTING YOUR MAGIC with Caitlin Jeffery
"Your identity is not defined by what you do for a living."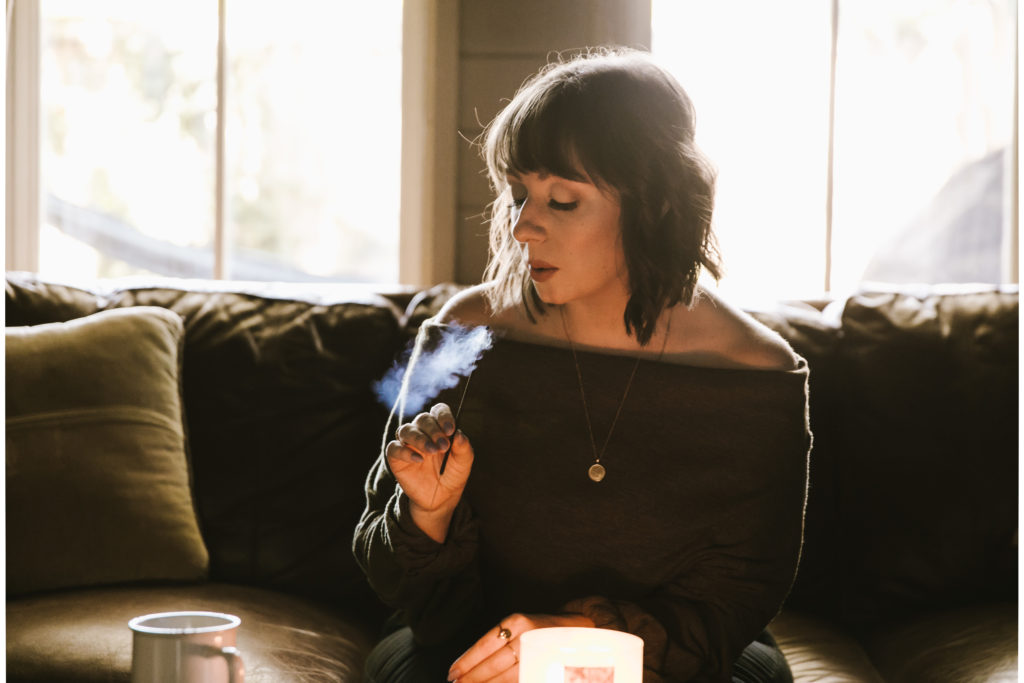 Meet Cait
Creative Entrepreneur who owns and operates Gentle Decay (business that specializes in natural flower preservation and honouring the memory of a person or a point in time via creating mementos with dried flowers).
Studied Economics and worked 10 years supporting software development teams in the Financial Industry
Started Gentle Decay 5 years into her career in tech; Cait simultaneously ran and grew it while working full time
Values authenticity and vulnerability in relationships
Cherishes the lessons taught to us through flowers
Thrives on supporting others
Favourite things include: house plants, reading, food, cuddling, music and going for walks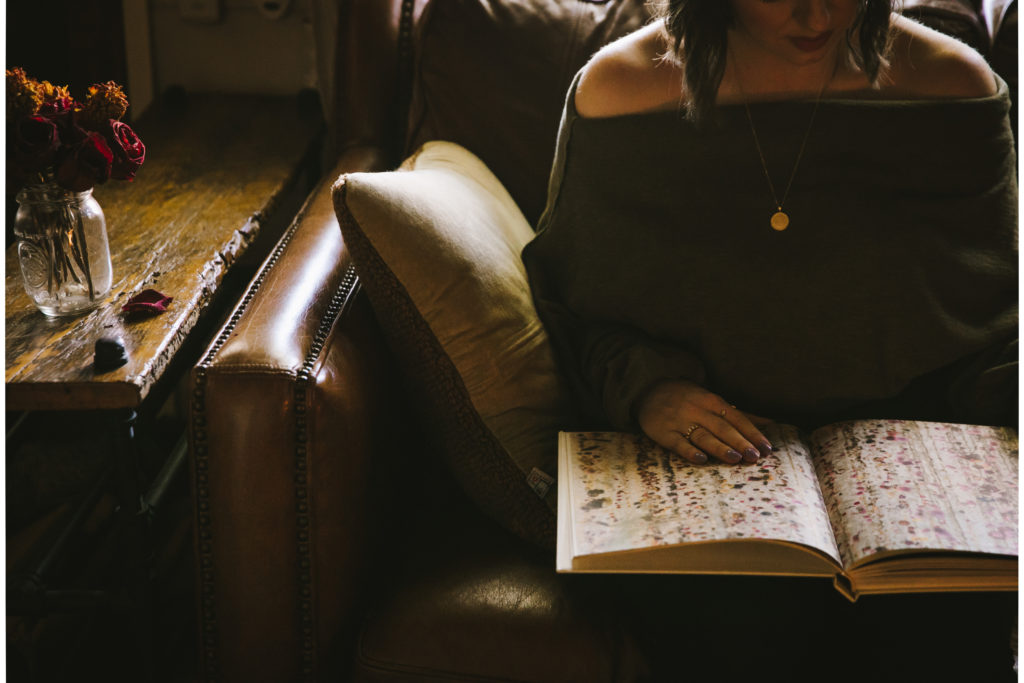 influences
Entrepreneurially: Every person with a full time job who had a side hustle or passion project that they pour their soul into.
Creatively: Rebecca Louise Law (RLL), an installation artist who suspends dried flora from great heights.
Emotionally: Brené Brown and her work in the space of empathy, shame and vulnerability.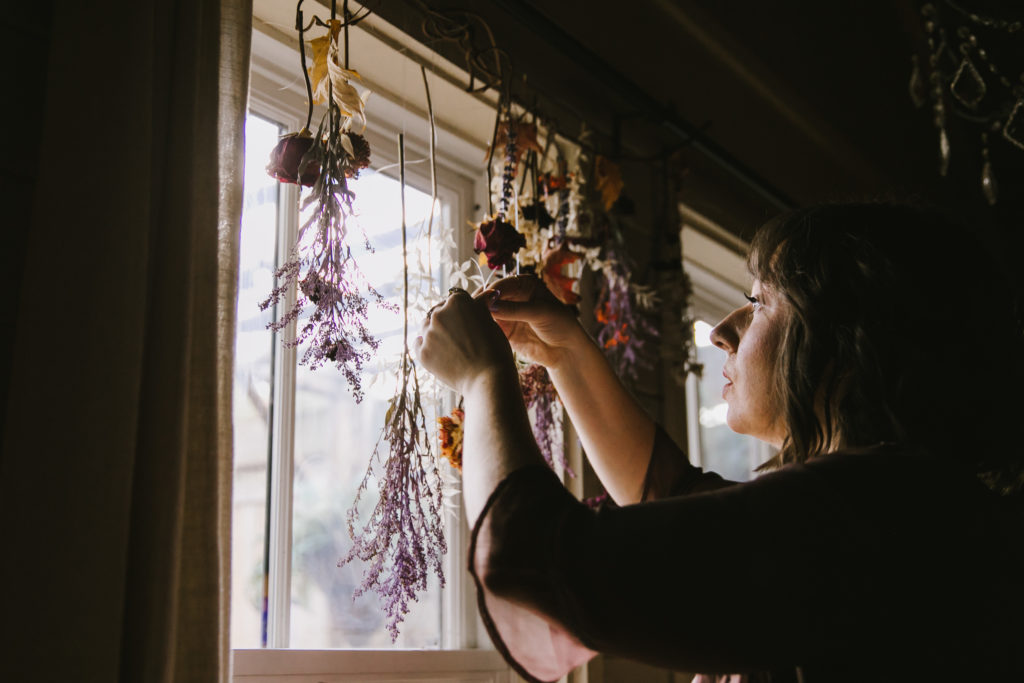 advice that has stuck
"You are not your career"

Cait struggled with her sense of identity while working in a corporate job. She felt like a 'sell-out' and was not proud to work for a large conglomerate.
In 2017 Cait met a new person; one of the first questions this person asked was "what do you do for work?". In the peak of Cait's identity crisis, she responded that she worked in tech but that she had a floral business that she was excited about, to which she gushed all the details. The person responded "wow thank you for reminding me that your identity is not defined by what you do for a living". Creative lifeline / The Story of Gentle Decay
As a child, Cait was imaginative and loved playing make believe; she sang, danced and acted throughout childhood.
Started hang drying flowers in 2013 and originally wanted to use the dried flowers to make potpourri
Applied for a floral design program, got in, quit her corporate job but dropped out of the program before it started and asked for her job back.
Lived with best friend who was an illustrative artist; this allowed Cait to experiment with different mediums.
Created first dried flower art piece with support of her best friend.
Started creating more Mandala style dried flower art to hang and enjoy in her house. This practice reminded Cait of the importance of exercising both sides of her brain.
Friends who came over started to prompt Cait to show her work via Instagram and in person markets.
As Cait began showing her work at markets, people began asking if she created pieces with wedding flowers. Though she did not at the time, she saw this as an opportunity.
Cait's craft evolved into creating home decor items (terrariums, small frames, bouquets) so she could offer accessible products for those who loved her work.
Cait started preserving bereavement flowers and connected more deeply with her craft and deeper intentions.
Cait put on workshops to share her craft with others.
Cait has left her full time job to pursue this venture in full.
CRAFTING YOUR MAGIC with Caitlin Jeffery
"Cait saw beauty in the decay and realized that the flowers had a deep message to be shared around embracing the beauty of change, aging and death."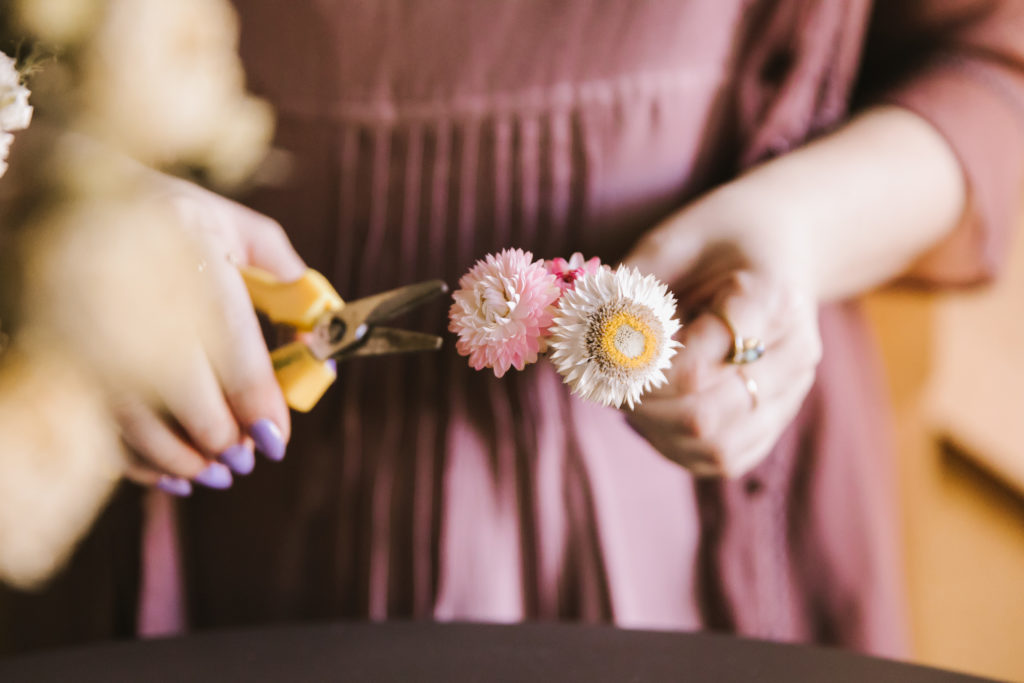 Why dried flowers?
Cait grew up immersed in her family's (immediate and extended) gardens. A tradition in Cait's family when visiting each other was, before entering the house, walk around the garden and discuss how all of the plants were doing, what changes they experienced and what we were excited about.
Cait was receiving flowers from her boyfriend at the time and felt wasteful continuously throwing them out after the few days she enjoyed them fresh. As an effort of sustainability Cait preserved the flowers to give them a second life.
Cait never understood the fear of death; she thought how can we fear when we don't know what is on the other side. As she dried flowers, Cait saw beauty in the decay and realized there was a deep message to be shared around embracing the beauty of change, aging and death.
Cait believes in the practice of Wabi-sabi. Wabi-sabi is a Japanese aesthetic philosophy that embraces and accepts transience and imperfection. Working with dried flowers is a lesson in imperfection and transience; no design is ever the same, no design is ever 'perfect'.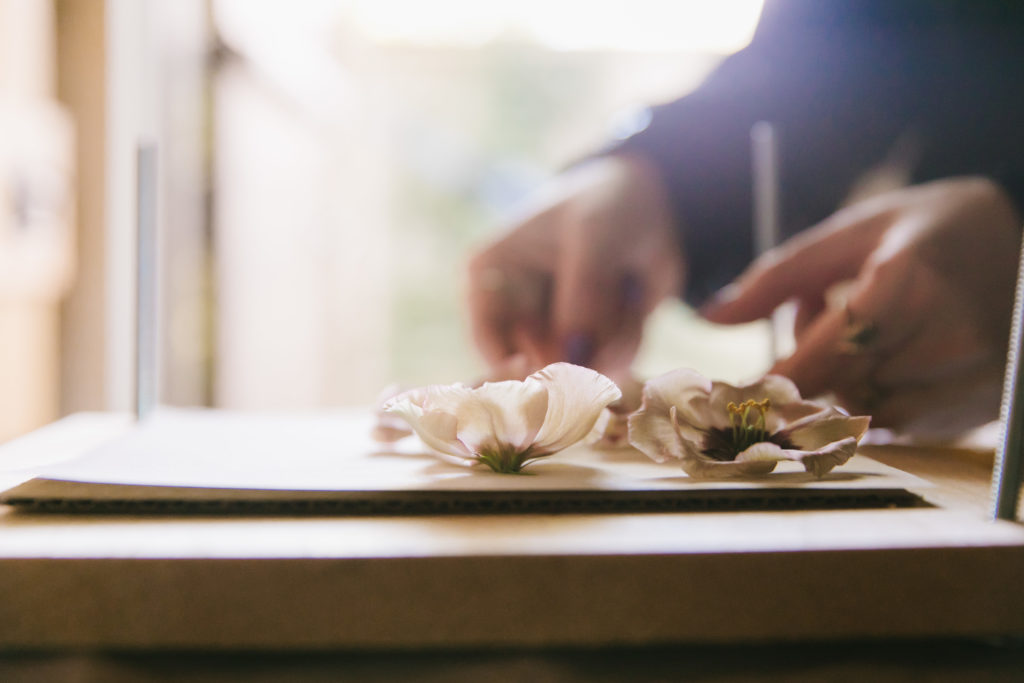 What are you doing now?
Releasing this series, Crafting Your Magic ♡

With this series Cait hopes to share the stories of others and impart the wisdom that we all follow a unique path and following the steps of another, though helpful, can sometimes be detrimental.

Continuing to preserve your flowers and your memories.

Right now Cait is focused on improving the quality of her finished product. She wants to make sure your flowers/end product last you a lifetime.

Sharing her story!

Cait has long yearned for the spotlight and the ability to impact and support others based on her experiences. Cait wants to lead with empathy, for herself and others. Cait wants to use her voice to help others through their career and artistic journeys, emotional revelations and more.

Reducing the environmental impact of the floral industry.

Cait is focused on offering tear down services to florists and event planners in the GTA. With Cait's offering she will ensure that flowers are salvaged and given a second life before they are tossed after their one time use.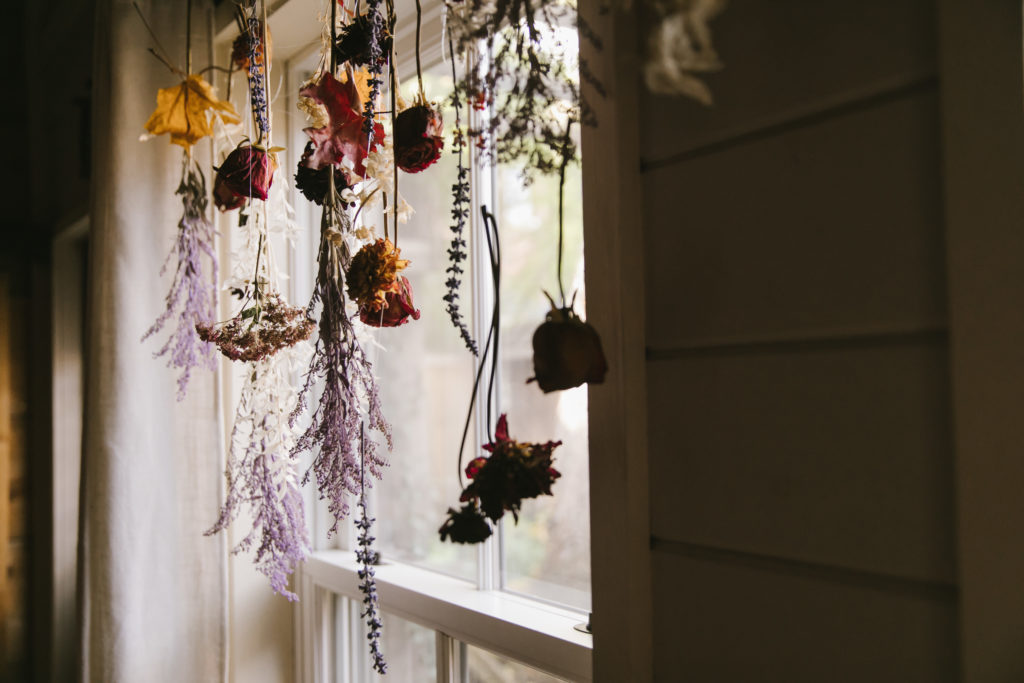 BEst practices/daily habits
Home made bone broth
Journaling / card pulling for reflection
Meditation
Walk
Surya Namaskar (Sun Salutations)
Listen to music
Read
Japanese language lesson
Daily chess puzzle
Gratitude list
Call / talk to someone I love
Hugs
To do list/Kanban task tracking
Connect with nature
Compliment a stranger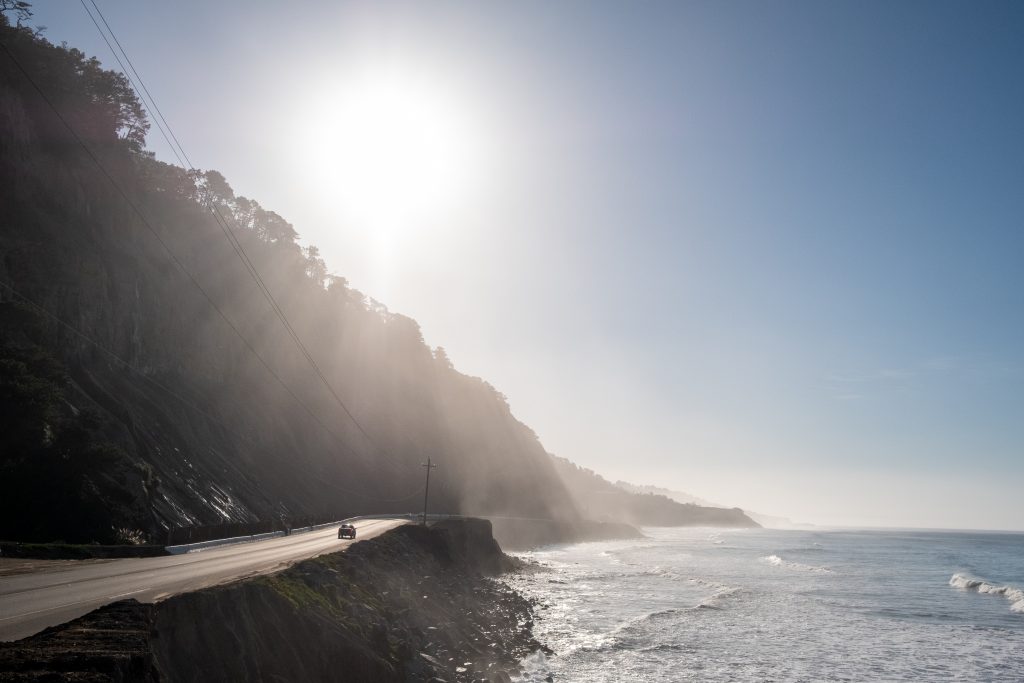 Undoubtedly we have no questions to ask which are unanswerable. We must trust the perfection of the creation so far, as to believe that whatever curiosity the order of things has awakened in our minds, the order of things can satisfy. Every man's condition is a solution in hieroglyphic to those inquiries he would put.